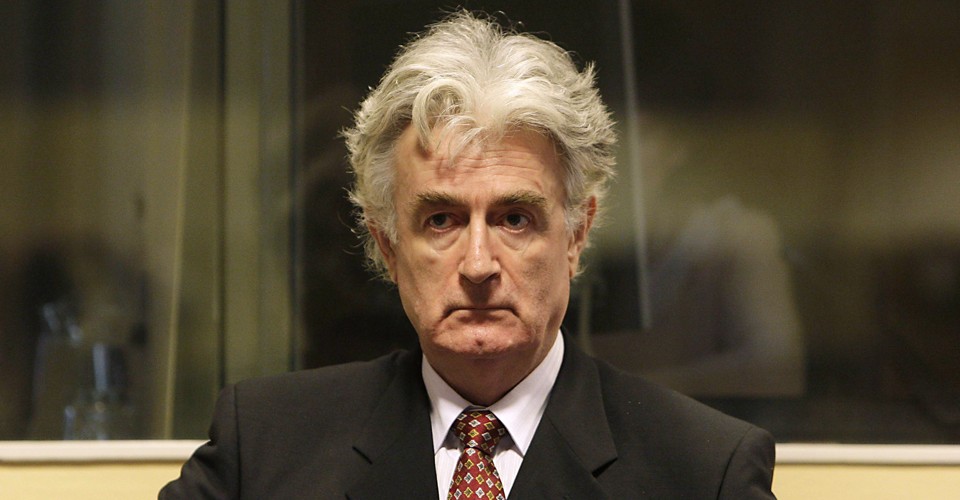 A UN-backed war-crimes tribunal found Radovan Karadzic, the former Bosnian Serb leader, guilty of war crimes during the Bosnian war of the 1990s and sentenced the 70-year-old to 40 years in prison.
Karadzic, who as the Bosnian Serb leader also served as the supreme commander of its armed forces, was convicted of genocide in Srebrenica in 1995, as well as nine other charges, including his actions during the siege of Sarajevo, which left more than 10,000 people dead.
He was acquitted of one charge: that of genocide in other parts of Bosnia and Herzegovina in 1992. Karadzic, who was dubbed the "Butcher of Bosnia" for his actions, was captured in July 2008. The 40-year prison sentence will include the nearly eight years he has already spent in detention.