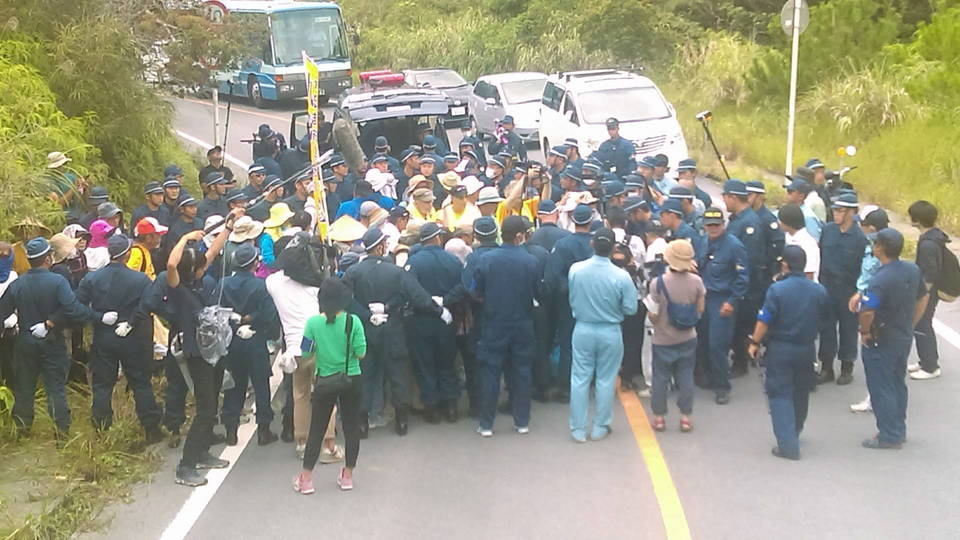 Delegations of Veterans for Peace activists have arrived in Okinawa, Japan, to join protests against the construction of U.S. Marine helipads in Takae, as well as the construction of a new U.S. military base in Henoko. Residents of Okinawa have staged massive protests against both the proposed base and the helipads. Okinawa already houses about 26,000 U.S. troops. The Veterans for Peace delegations arrived as a U.S. marine was arrested in Okinawa for allegedly trying to enter a woman's apartment. Earlier this summer, protests erupted on Okinawa after a former U.S. marine working as a civilian contractor at a U.S. base was accused of raping and murdering a 20-year-old woman. The victim's father has called for the removal of all U.S. bases on Okinawa.
Source: Japan: Veterans for Peace Join Protests Against U.S. Base on Okinawa | Democracy Now!
See Also: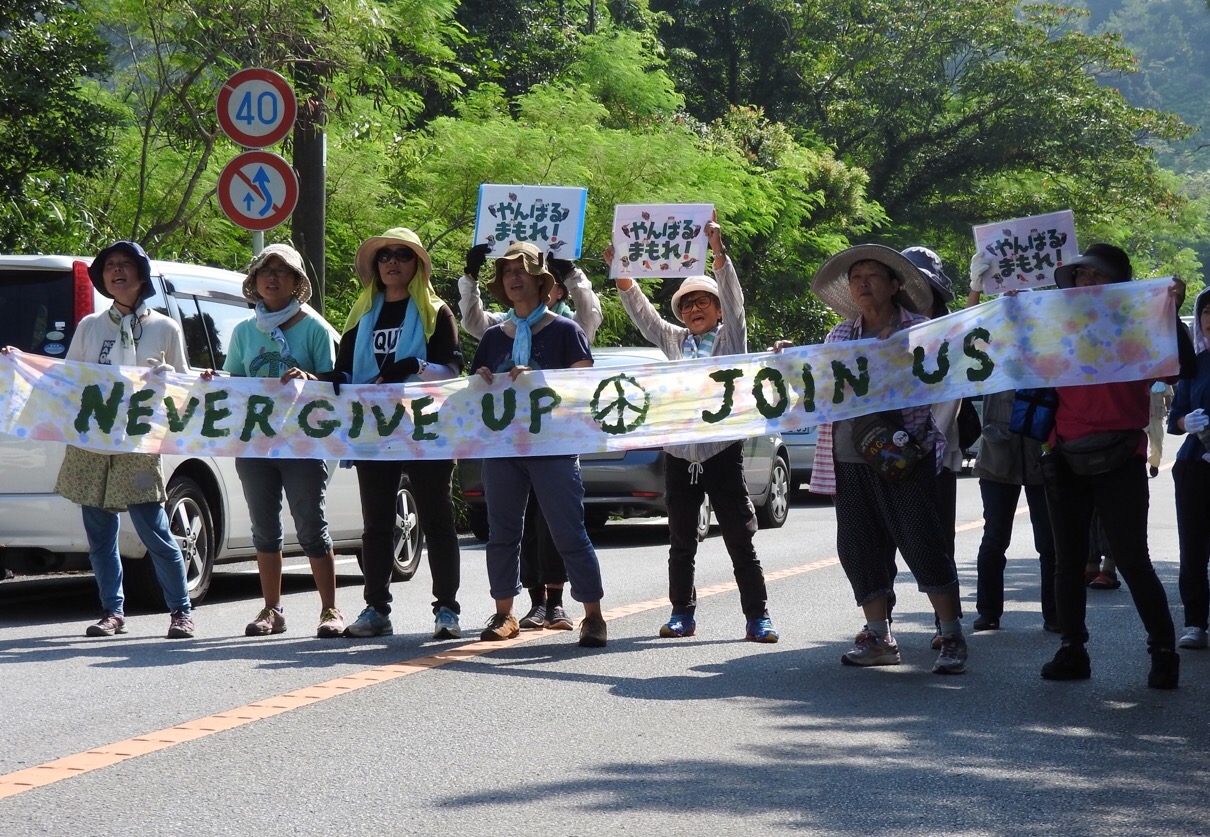 Public anger is rising on Okinawa at a proposed site for new U.S. military landing pads, with residents and reporters criticizing what they say are heavy-handed tactics by the Japanese authorities to push the project through.
Last month, the U.S. military declared it was preparing to revert to Japanese control almost 4,000 hectares of jungle land from its Northern Training Area, Okinawa. The timing of the announcement was widely seen as an attempt to defuse local fury following a spate of American crimes on the island, including the alleged murder of a woman by a former Marine in April.
One month after the announcement, however, tensions on Okinawa are more inflamed than ever.
Source: Roads blocked, press barred as tempers flare over landing pads in Okinawa | The Japan Times
And recently:
www.usatoday.com/story/news/world/2016/…/okinawa–protest…/8611043…
Jun 19, 2016 – TOKYO — Tens of thousands of protesters Sunday on Okinawa called for the closure of all U.S. military bases on the strategically important …
www.nytimes.com/…/japan-
okinawa
–
protest
-united-states-military….
Jun 19, 2016 – Organizers said the protest, billed as a memorial for a woman who was killed, was the largest demonstration against the United States' .