The human (sic) rights of minorities and migrants are being attacked by populists and by governments that shirk their responsibilities to protect refugees, UN chief Antonio Guterres said Monday at the UN Human Rights Council in Geneva.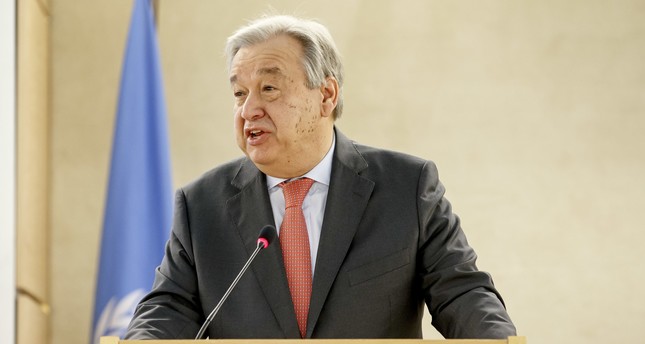 "We are increasingly seeing the perverse phenomena of populism and extremism," resulting in growing racism, xenophobia, anti-Semitism and anti-Muslim hatred, the UN secretary general said as he opened the council's annual spring session.
Source: Rights of minorities and migrants are under attack, UN chief says – Daily Sabah
ALSO:
He described the rights of refugees and migrants as being "under attack".
In an executive order, Trump barred the US from taking in new refugees, although his move to ban travel from seven mainly Muslim countries has been blocked in court.
In his address, UN Human RightsCouncil Head Zeid Ra'ad Al Hussein said nations must defend the world body against "political actors (who) threaten the multilateral system or intend to withdraw from parts of it."
"We will not sit idly by," Zeid told the council, "And our rights, the rights of others, the very future of our planet cannot, must not, be thrown aside by these reckless political profiteers."
Source: Dailytimes | Disregard for basic rights spreading like disease: UN chief