Last week tens of thousands of people gathered to demonstrate for human rights and against harmful U.S. government policies. At a huge racetrack, they held thousands of identical signs that carried a simple message "NO."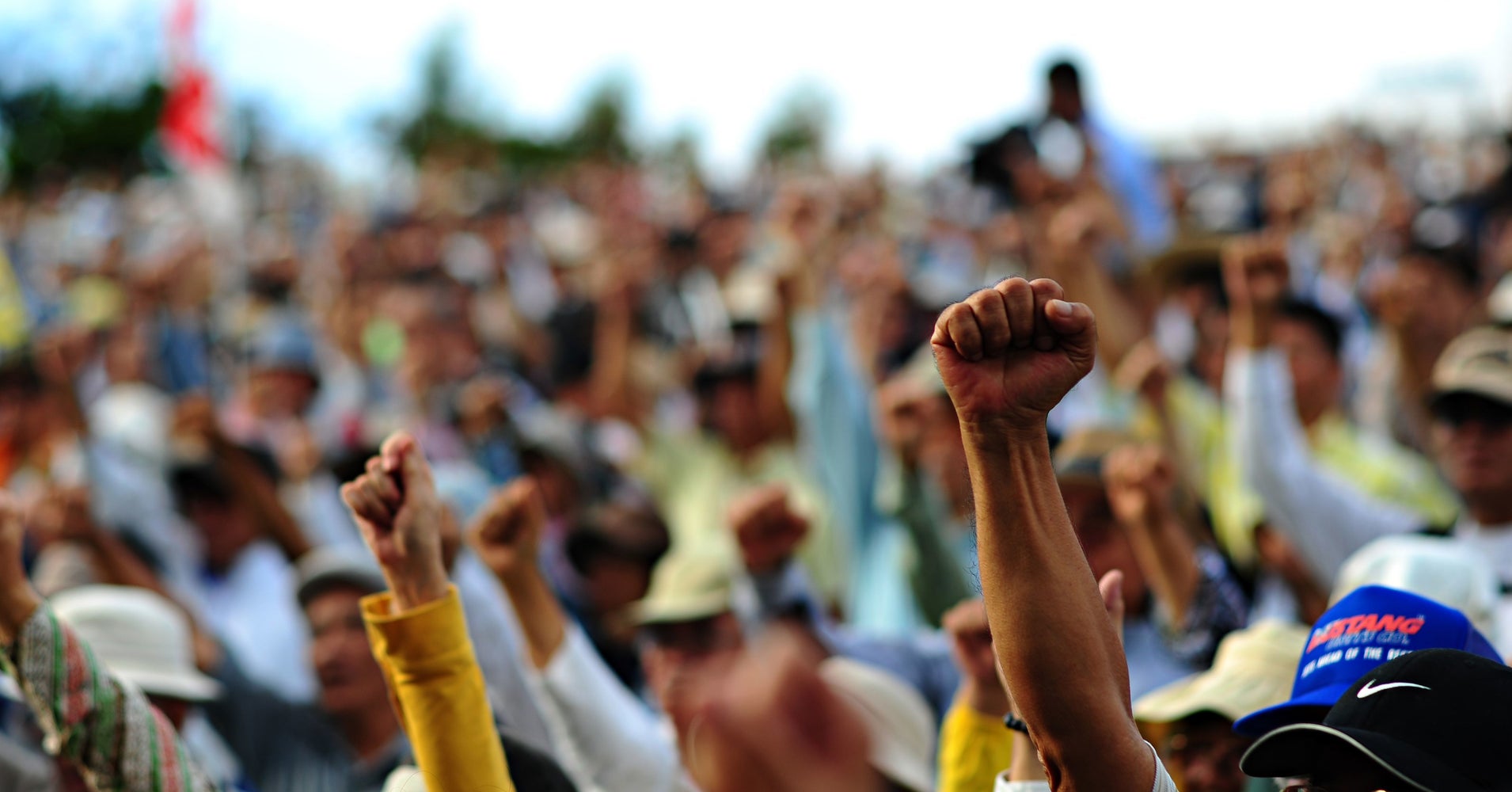 Was this in Boston? Atlanta? New York? And what were they saying no to?
The protest was on the island of Okinawa and demonstrators were saying a resounding "NO" to the planned expansion of a U.S. military base that could destroy communities and the pristine ecosystems near the quiet villages of farmers and anglers along Oura Bay in Henoko district on the main island of Okinawa.
Source: Why the U.S. Resistance Should Support Protests in Okinawa | HuffPost