Like previous interventions, the increased military involvement in Africa will produce blowback
by John Glaser
The United states is pouring increasing amounts of military funding into client states in Africa to counter trumped up "terrorist" threats from militant groups the Pentagon indiscriminately claims are al-Qaeda-linked.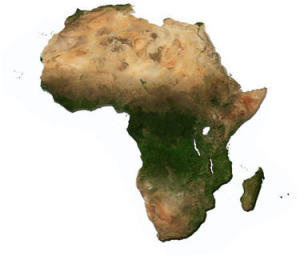 The Pentagon has already sent more than $82 million into counterterrorism assistance for six African countries so far this year. The top recipients are Uganda, Kenya, Burundi and Djibouti – all key proxies for Washington's covert war on al-Shabab in Somalia, where the most US interventions are concentrated.
"The group poses no direct threat to the security of the United States," writes Malou Innocent, Foreign Policy Analyst at the Cato Institute. "However, exaggerated claims about the specter of al Qaeda could produce policy decisions that exacerbate a localized, regional problem into a global one."
For more on this story, visit: US Pouring More Military Aid into Africa, Chasing Non-Threats — News from Antiwar.com.