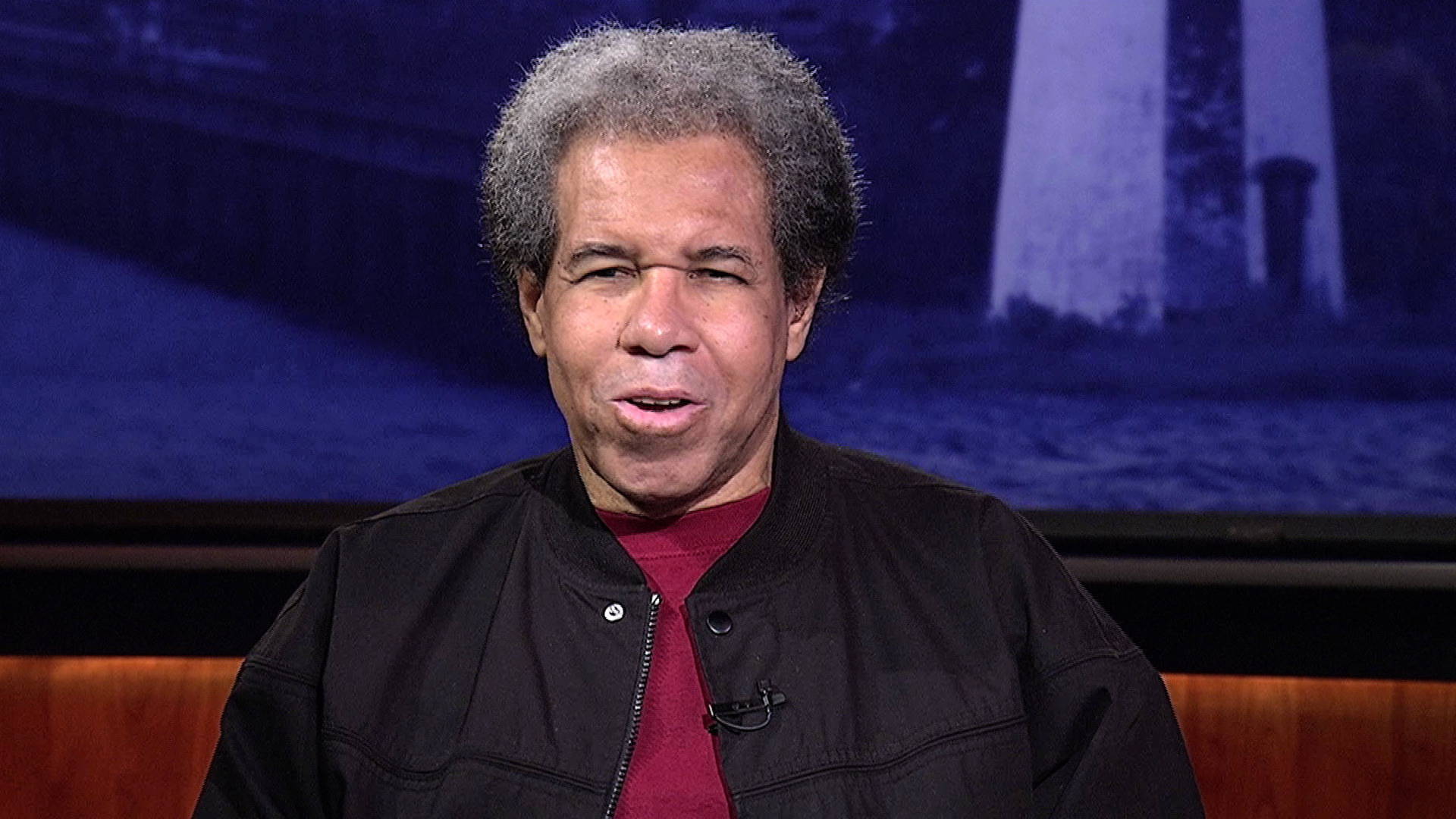 After more than 43 years in solitary confinement, Albert Woodfox is a free man and joins DemocracyNow! for his first broadcast interview. The former Black Panther spent more time in solitary confinement than anyone in the United States, much of it in a six-by-nine cell for 23 hours each day. Albert Woodfox was released Friday after he entered a plea of no contest to charges of manslaughter and aggravated burglary of a prison guard more than four decades ago. Prior to Friday's settlement, his conviction had been overturned three times. Albert Woodfox was serving a five-year sentence for armed robbery at the Louisiana State Penitentiary in Angola when he and fellow prisoner Herman Wallace were accused in 1972 of stabbing prison guard Brent Miller. The two men always maintained their innocence, saying they were targeted because they had organized a chapter of the Black Panther Party to address horrific conditions at the Angola prison, a former cotton plantation. Woodfox, Wallace and and a third man, Robert King, became collectively known as the Angola 3. For decades, Amnesty International and other groups campaigned to free the three men. Woodfox was the last remaining member of the group to be released. Today we speak to Woodfox and King, who was freed in 2001 when his conviction for killing a fellow inmate was overturned. Herman Wallace was freed in 2013, just days before he died from cancer.
From the end of the extended portion of the interview:
ALBERT WOODFOX: Yeah, you know, both King and I, we feel our obligation to some of the comrades that's still in prison, have been in prison for 30, 40 years. And, you know, thanks to the hard work that Robert did from the time he left Angola, it has given me the opportunity to take a couple of weeks or more to find out who I am and how I'm going to survive in society. But Robert and I—you know, the Black Panther Party may not exist, but we still exist. And we continue to—we will continue to struggle to free some of our comrades, and to, you know, stand shoulder to shoulder and try to take on all of the injustices that we can that goes on in America every day.
AMY GOODMAN: Robert King, you know, we met a few years ago when you came to New York, and we've interviewed you on Democracy Now! You were in solitary for 29 years. When you got out, I don't think anyone would have faulted you for just getting as far away from prison as you could. But instead, you just kept on speaking about people who were still in prison, like Herman Wallace and like Albert Woodfox, right to the end. Why did you make that decision? What are your plans now, now that Albert is free?
ROBERT KING: To continue, to—as Albert alluded to a moment ago, to continue the quest. You know, it is of my own volition, it was my own free will, when I left prison, to do this. Like you said, Amy, you know, I could have—no, I couldn't have. You know, I could not have just walked away. But it could have been a conscious wrong decision I made, had I walked away. And my dignity, you know, and my evolution would not allow me to do that. And even though I did not know what I would do, no way in the world I could come out into society and live a sedated lifestyle once I was released. And since Albert is released, I won't be living a sedated lifestyle. I found my niche. And again, like I say, it's of my own volition, and I will continue to do this. And this is my quest, because there are other people in prison who will face another generation or two generations of people who are facing the same thing that Albert and I and Herman faced for decades and many more, people whom you haven't even heard of. And so, the struggle continues. That's the quest.
AMY GOODMAN: And what gives you hope, King? What gives you hope, Robert King?
ROBERT KING: What gives me hope is that, you know, if you throw a pebble in a pond, you get ripples. You get a wave after a while, if many people throw pebbles in a pond. The pebbles that we threw in a pond got the ripples, and Albert was washed out the other day. And we are hoping just that other people will be, again, washed out the same way as Albert was.
AMY GOODMAN: Albert, let's end with you on that question: What gives you hope? You have been in solitary confinement longer than any prisoner in the United States, 43 years, freed on your birthday, February 19th, just a few days ago.
ALBERT WOODFOX: Well, honestly, what gives me hope is King. And he could have quit anytime. In 15 years or more, he has never broke faith. He has struggled for my freedom. My brother, who has supported me for 47 years, has never missed a month of coming to see me. There have to have other human beings like my brother and my best friend in this world, and they are going to need help, and they're going to need support. So my hope is to find some of these men and women, and in the case, young kids, and be as instrumental and having some type of influence in the direction they go and the value system that they may develop or to develop principles of the highest standard. I think humanity is not as bad as it could be, but it's not as good as it should be. And I can play a very big part in doing that.
Source: Exclusive Interview: Albert Woodfox of Angola 3, Freed After 43 Years in Solitary Confinement | Democracy Now!