When a chief executive unilaterally signs an executive order declaring that the state blacklist and divest from companies and organizations with a particular political view, we usually call that state repression.
Yet that is exactly what Gov. Cuomo just did. On his way to the annual Celebrate Israel parade this past weekend, Cuomo signed an executive order blacklisting entities that participate in or advocate for boycotting and divesting from Israeli human rights abusers.
By doing so, he set a dangerous and likely unconstitutional precedent for governments to deny groups financial opportunities and benefits because of their exercise of First Amendment-protected political speech. And he escalated the tactics of those trying to silence legitimate criticism of Israel to what one commentator called "petty tyranny."
Source: Rebecca Vilkomerson: Cuomo's repressive anti-BDS crusade
See also: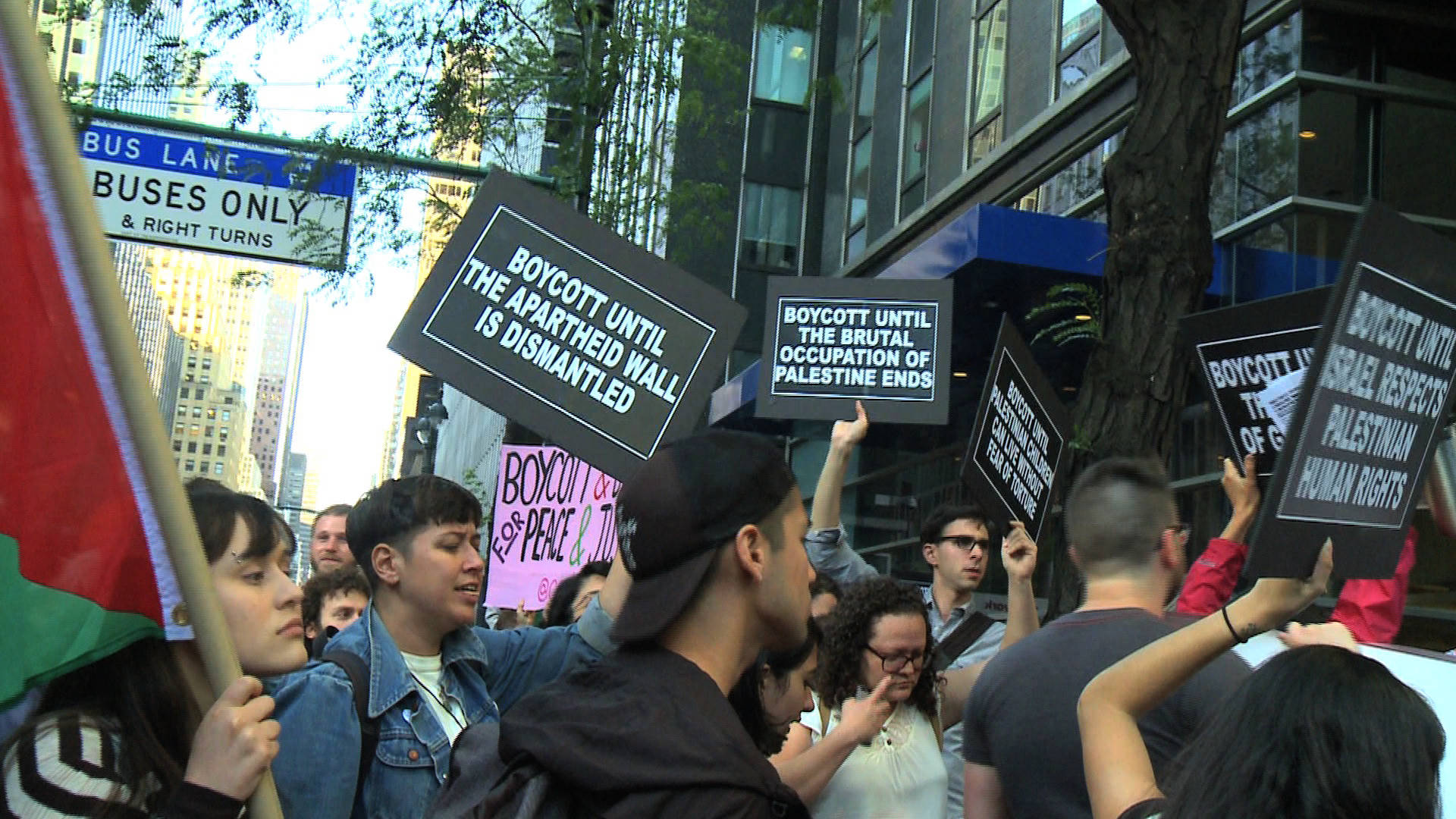 In New York, over 100 people gathered outside of Governor Andrew Cuomo's office Thursday to protest his signing of an executive order forcing state agencies to divest from any organizations aligned with the Boycott, Divestment and Sanctions movement. BDS is an international campaign to pressure Israel to comply with international law and respect Palestinian rights. Protester Rani Allan criticized Cuomo's order.
Source: Protesters Rally Against NY Governor's Anti-BDS Executive Action | Democracy Now!