A U.S. federal judge has sentenced a taxpayer to four years in prison for crimes revealed by the Panama Papers investigation.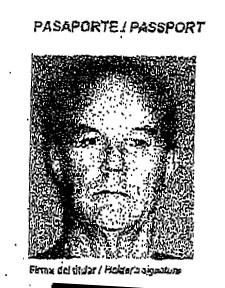 Harald Joachim von der Goltz, 83, was sentenced on Monday for wire and tax fraud, money laundering, false statements, and other charges. Von der Goltz, who was a U.S. resident until 2017, had earlier pleaded guilty. He is the first U.S. taxpayer to be sentenced following the Panama Papers investigation published in 2016 by the International Consortium of Investigative Journalists.
Between 2000 and 2017, von der Goltz conspired with others, including his Massachusetts accountant and lawyers from the former Panamanian firm Mossack Fonseca, to conceal assets and evade U.S. taxes. Von der Goltz falsely claimed that his elderly, blind mother owned his assets, prosecutors said. He recruited family members to evade their own taxes and he submitted false documents to U.S. officials, prosecutors said.
Source: First US taxpayer sentenced to prison for crimes revealed by Panama Papers – ICIJ
Massachusetts-based accountant Richard Gaffey forged documents to help American clients evade taxes and worked with lawyers at the Panamanian law firm Mossack Fonseca, prosecutors said. He will spend more than three years in prison after pleading guilty to eight crimes – including conspiracy to commit tax evasion. Judge Berman said: "We just can't have CPAs [certified public accountants] and attorneys and other professionals using their special skills and expertise so blatantly and obviously to violate the law for financial gain."
Source: US accountant, guilty in Panama Papers case, sentenced to more than 3 years – ICIJ